Learn How To Start The Conversation
We will only be comfortable speaking about uncomfortable subjects after we have practiced – together we can normalize the topic.
Start by initiating a conversation with someone you trust. 
It is our responsibility as adults to protect children.
We can not expect children to broach a subject they do not hear openly discussed. 
Join the Brave Voices Movement – use your voice to protect children from sexual harm. 
When relationships matter, Nonviolent Communication offers the knowledge, skills  and consciousness that can make even difficult conversations easier and connection more likely.
Normalizing the Conversation Around Natural Sexual Development
Sex Positive Families provides education and resources that help families raise sexually healthy children using a shame-free, comprehensive, and pleasure-positive approach.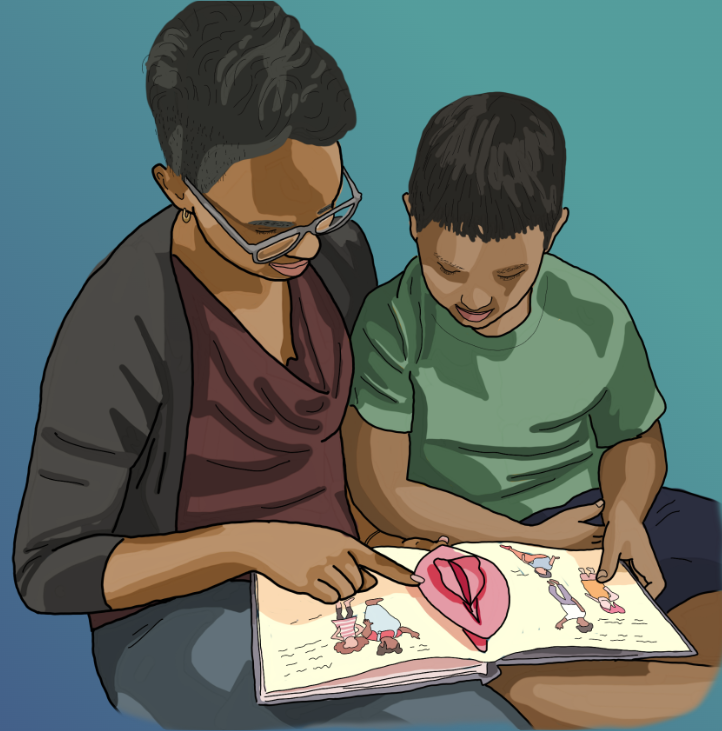 Circles of Safety: Understanding the Role of Healthy Sexuality Development and Education in Sexual Abuse Prevention
This training video is for children's caregivers to prepare them to promote healthy sexuality development for children, as a core activity necessary for child sexual abuse prevention. After providing an overview of the scope of child sexual abuse and introducing key concepts in prevention, this training presents preventive tasks along the development continuum to both support healthy sexuality development and to determine whether sexual behaviors in children are age-appropriate. Participants will learn how to use context to determine when behaviors are inappropriate or harmful, and how to respond to early warning signs in children's behaviors. The role of safety planning in prevention will be explored, including teaching consent and providing healthy touch. With increased knowledge, confidence and comfort, participants will be able to better recognize and support children's sexual safety, and will learn how to use safety rules as tools to help keep children and youth safe.
Video Tutorials for Starting the Coversation
We have a great set of resources for starting the conversation and we've put them all in a playlist for your convenience. 
Start the conversation with friends and neighbors.
The Commitment to Integrating the principles of nonviolent communication in our lives.
Nonviolent Communication, (NVC), is based on the principles of nonviolence– the natural state of compassion when no violence is present in the heart. NVC begins by assuming that we are all compassionate by nature and that violent strategies—whether verbal or physical—are learned behaviors taught and supported by the prevailing culture.
NVC also assumes that we all share the same, basic human needs, and that all actions are a strategy to meet one or more of these needs. People who practice NVC have found greater authenticity in their communication, Increased understanding, deepening connection and conflict resolution.
The NVC community is active in over 65 countries around the globe.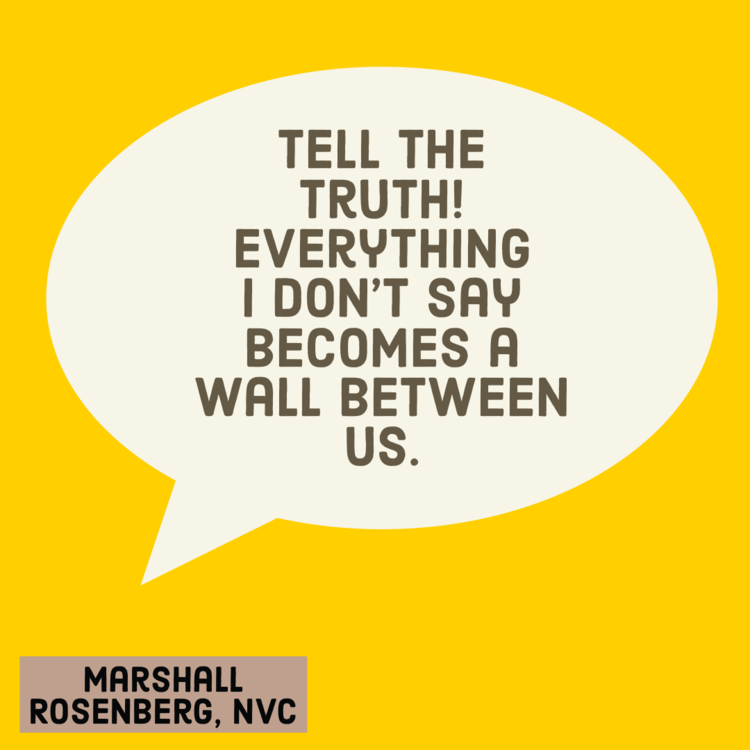 Navigating Uncomfortable Conversations
The Uncomfortable Conversation, Inc. is dedicated to normalizing conversations about sexual violence, particularly among young men. We believe conversations are accessible, practical and scalable tools that drive individual, organizational and cultural change. The Uncomfortable Conversation has produced 100+ short videos illustrating how people of all genders, but especially men, can support survivors, navigate consent, and address troubling ideas or behaviors among peers.
Giving Voice to Sibling Sexual Abuse
Watch Jane Epstein's TEDx Talk
As a survivor of Sibling Sexual Abuse (SSA), Jane Epstein spent years thinking she was alone. However, recent studies show sibling sexual abuse is the most common form of child sexual abuse, an epidemic enabled by silence. In this talk, Jane explains why we need to help survivors share their stories in order to build a community of people who can inspire new research, solutions, awareness, prevention, and support. She shares her story to help other survivors gain the courage to speak out, with the comfort of knowing they are not alone. Jane Epstein is a Sibling Sexual Abuse (SSA) survivor. Now an advocate, she provides guidance and tools for prevention and victim recovery. Jane spent 40 years in a continual state of dissociation. She was in and out of therapy and, despite marrying and being blessed with two children, became depressed and suicidal. Sobriety and self-reflection led her to write her story. As she began writing, Jane discovered that hardly anyone on the entire Internet was speaking about sibling sexual abuse, thus her advocacy was born.
Evidence shows SSA may affect as many as 1 in 5 families. It is thought to be at least 3 times more prevalent than father-child abuse. SSA happens often, yet taboos around this specific type of abuse have meant there is less research and data.
Sibling sexual abuse (SSA) has long been the "hidden taboo" – hidden in families and hidden in society. Unfortunately, the survivor, the perpetrator, and the rest of the family are often ill-equipped to deal with the situation.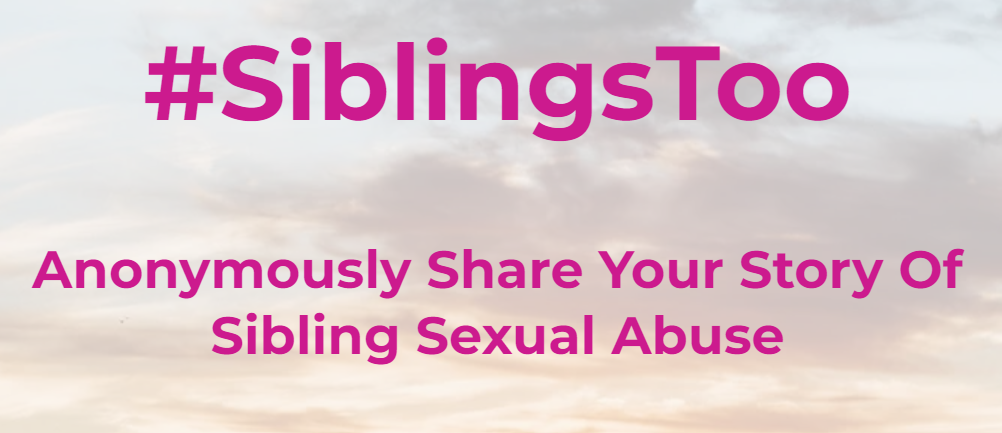 Watch these videos from Sibling Sexual Abuse Resource Centre
One man's lived experience: how the cycle of sibling sexual abuse happens and his life long process to finding light at the end of the tunnel.
"I am sharing my lived experience to help others to get honest, speak up, come to terms with and heal from their personal journey. My hope is that the healing process will be more inviting and helpful then the retelling of my story." – Anonymous
Disclaimer: this audio interview contains mature themes and graphic content. Listener discretion is advised.
"There is no denying that this two hour interview is at times difficult to hear; expect to hear harsh language and graphic content. I find the bravery, vulnerability and learning that is shared, vitally important to understanding this complex multifaceted social dilemma. I find hope, inspiration and value in this Brave Voice breaking his personal silence and thus breaking the cycle of silence that has perpetuated childhood sexual abuse for generations." – Cheryle Gail
Please consider listening if you:
Want to learn from this lived experience in order to become better equipped to prevent sexual harm from happening to future generations.
Want to increase your capacity to hear and talk about sex so that you are better able to educate your children about normal, healthy sexual development.
Experienced SSA. We hope you find solace in learning that you too were not alone in experiencing this all too prevalent childhood trauma. find a wealth of wisdom to help guide you to a more full and complete life.
Are looking for a wealth of wisdom, integrity, inspiration and grace in processing, integrating and thriving after SSA.
For those of you who chose to listen, we want to know what your experience was. Please complete this response form for our learning, growth and research.
One woman's lived experience: Cheryle Gail shares her story to break the cycle of silence and stop Childhood Sexual Abuse
Please consider listening if you:
Want to learn from this lived experience in order to become better equipped to prevent sexual harm from happening to future generations.
Want to increase your capacity to hear and talk about sex so that you are better able to educate your children about normal, healthy sexual development.
Experienced SSA. We hope you find solace in learning that you too were not alone in experiencing this all too prevalent childhood trauma. find a wealth of wisdom to help guide you to a more full and complete life.
Are looking for a wealth of wisdom, integrity, inspiration and grace in processing, integrating and thriving after SSA.
For those of you who chose to listen, we want to know what your experience was. Please complete this response form for our learning, growth and research.
The Impact of CSA on Non-Offending Caregivers and the Community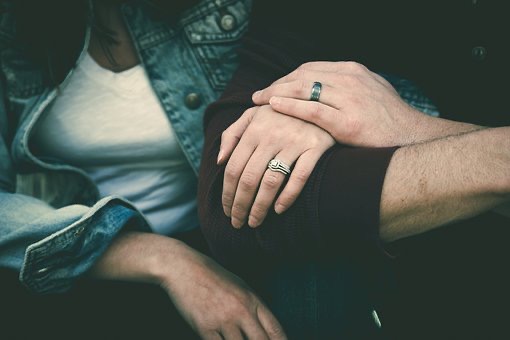 Child sexual abuse continues to be a threat to achieving healthy and socially desired development of children across the globe. It leaves unbearable impacts on the child victims. As much as child sexual abuse brings about severe impacts on children, it equally affects the surrounding support systems such as caregivers and families.
The discovery that one's child has been sexually abused may be one of the worst events a parent can experience. The importance of parental support for the recovery of child sexual abuse (CSA) victims emphasizes the need to gain insight in difficulties parents face after disclosure.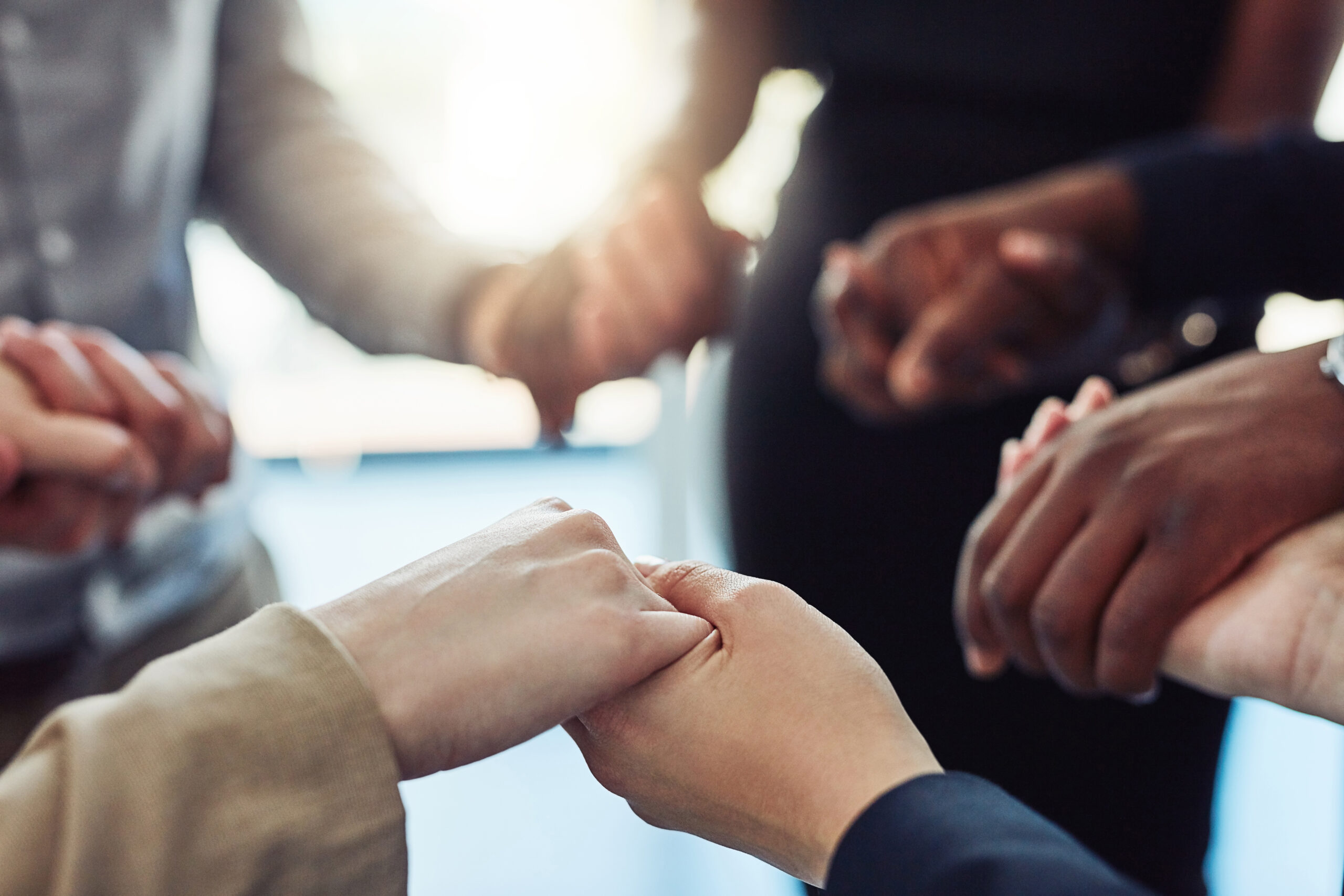 Belonging, acceptance and dignity are what we long for. Shame is what keeps the dark, disturbing, heart-wrenching horridness of CSA from being discussed.
We falsely believe that we won't be wanted, accepted or be seen as dignified if people know we were harmed sexually as children – this is not the case. We do belong, we are accepted, and we have dignity. Perpetrators count on our silence. Care more about stopping future generations of being harmed then you do about how you will be perceived.
What happened to you is not all of who you are. We can see the bright light that you are. What happened to you as a child will not take away how much you belong, you are accepted, you are dignity personified. You are respected. Stand up alongside me. Break your cycle of silence. Contribute to the reduction of sexual harm by speaking up to protect children.
Join me. We are stronger together.
Watch Liv Larsson's workshop on Anger, Guilt and Shame
You will not find this collection of NVC resources anywhere else! Learn from the greatest selection of Certified Nonviolent Communication (NVC) trainers from around the world. The NVC Library is a gold mine of inspiring insights, powerful trainings, tips, tools, practice exercises, and more that are not available in books or on the web.
"I used to drink," writes John Bradshaw, "to solve the problems caused by drinking. The more I drank to relieve my shame-based loneliness and hurt, the more I felt ashamed."

Shame is the motivator behind our toxic behaviors: the compulsion, co-dependency, addiction and drive to superachieve that breaks down the family and destroys personal lives. This book has helped millions identify their personal shame, understand the underlying reasons for it, address these root causes and release themselves from the shame that binds them to their past failures.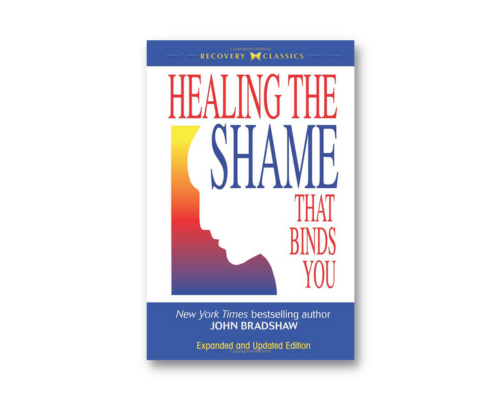 Healing From Sexual Abuse Can Start With One Word | Rena Romano | TEDxOcala
After Rena Romano gained the courage to speak out about her experience of childhood sexual abuse, she discovered that few victims have the same supportive experience. This compelling talk reveals a new approach allowing each of us to aid sexual abuse survivors to lead healthy, happy, productive lives. "How you and I react and speak to sexual abuse survivors can make a difference in whether we shut down or get help," Romano says. "If healing begins by telling, then we must make telling safe!" Discover how in this talk by a woman who learned by living it.
Author and Mindset Coach, Rena Romano is a Survivor and Advocate for Survivors of Child Sexual Abuse. She was a successful sales rep for 20 years in the male dominated Construction Industry. During her career, Rena discovered her successes strengthened as she had a perspective shift of her painful past. Her acknowledgement and celebration of her survival allowed her to achieve and maintain a positive mindset. A featured guest on "The Oprah Winfrey Show", she shared her story to the world. This talk was given at a TEDx event using the TED conference format but independently organized by a local community. Learn more about TEDx
Feather Berkower, Founder of Parenting Safe Children, is a licensed clinical social worker and one of the nation's leading experts in child sexual assault prevention. She has dedicated her career — which now spans over three decades — to educating parents and youth professionals on how to make their communities "off limits" to child sexual assault.
Using her community-based approach, she has trained over 150,000 school children, parents, and youth professionals across the United States.
Now, Feather shares that knowledge—along with all the prevention strategies she's learned throughout her career—with parents, grandparents, aunts, uncles and youth professionals at her live workshops world-wide, and  through her  pre-recorded online workshop.
Interview with Dr. Yvette Erasmus
Yvette Erasmus shows you processes and inner maps that will help you transform self-sabotaging habits and disconnected relationships into deeper connection, meaning and purpose.
Would you like to … 
Understand yourself and others more deeply?
Transform blame and shame into compassion and healing?
Live into your deepest values with confidence and clarity from your loving, strong inner spirit?
Yvette's educational programs, group coaching and personal sessions will give you a welcoming, non-judgmental space where you'll feel empowered and inspired to develop your inner strength and authentic self. 
Affiliate Links – Click the buttons below for a discount on any of Dr. Yvette Erasmus's courses. 
Interview with Sarri Gillman
Transform Your Boundaries is a straight-to-the-point manual referencing case studies and typical roles such as the "Workaholic" and the "Sacrificer" to identify and employ the necessary tools for mental resilience. Using Gilman's simple examples and step-by-step process, you'll develop the skills needed to safeguard your sanity against challengers. By following this self-affirming approach to achieving personal insight and an immovable stance, you will be empowered to live your best life.
Interview with LaDonna Silva, LMFT
LaDonna has a Master's degree in Counseling Psychology, Holistic Studies from John F. Kennedy University.  This special degree combined Transpersonal Psychology and Somatic Psychology which is a unique focus on spirituality and the body which gives me a foundation to work with clients beyond just the cognitive realm.  
Finding voice, a lifetime of advocacy, breaking dysfunctional family systems with curiosity, compassion, and care. Introduction to Internal Family Systems.
Your Team of Communication Experts
Organizations, Facilitators and Therapists Dedicated to Non-violent, Compassionate, Empowered Communication
Jean Morrison- FUNdamentals – Quality of Connection – All needs are equally important
Materials for Brave Voices Having Empowered, Courageous, Brave Conversations
Please download and print PDFs.
Places to Speak Up, Be Heard, Share Your Lived Experience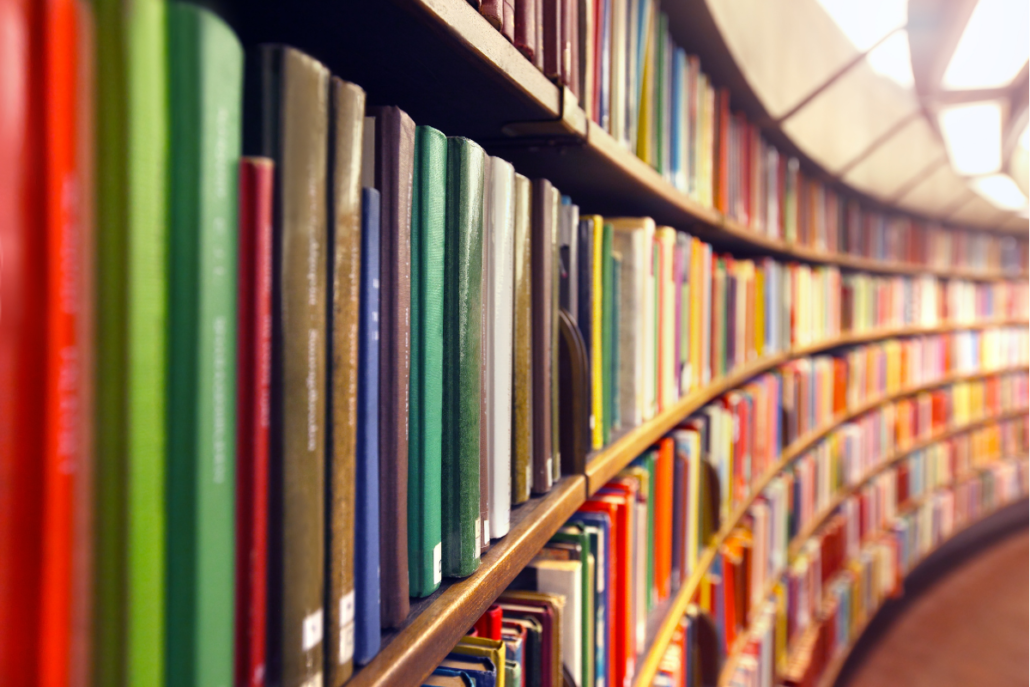 Based on the concepts of NonViolent Communication, Compassionate Communication is a technique for communicating well by Thom Bond. It uses needs based communication to take emphasis off being upset.
If we use Compassionate Communication, we will have better quality conversation, and this helps us to use our brave voice as it alleviates the difficulty of our topic. As Bond says, Compassionate Communication is a language of life that helps you thrive, not just to help us speak openly about CSA.
For anyone who wants more compassion in their life and in our world. Over 300 pages of concepts, stories, and exercises that provide the "how to" of creating more connection and understanding among us humans. The Compassion Book is a handbook that explains and demonstrates specific ways of thinking, speaking, and acting that help us experience more compassion, understanding, and harmony in our daily lives – for real.
A Tool for Navigating Your Journey
In 2010, four certified trainers of Nonviolent Communication produced a new tool to help people successfully learn, strengthen, and integrate the skills and consciousness of NVC. They called this tool the Pathways to Liberation Self-Assessment Matrix. Since then, thousands of NVC practitioners have been using the Matrix to identify skills, clarify strengths, discover edges, and navigate their own personal journeys toward emotional liberation and a more just, peaceful, and loving world.Now you too can use the Matrix to set a course toward self-knowledge, skill, and success. This guidebook shows you how.Written by Jim Manske, CNVC trainer and one of the four originators of the Matrix, Pathways to Nonviolent Communication: A Tool for Navigating Your Journey offers clear and specific suggestions for using the Matrix to assess your progress and assist others in deepening the skills and consciousness of NVC. Whether you are a longtime practitioner of NVC or have only recently begun your journey, the tool and techniques presented in this book will make every path more dynamic, accessible, and fun.
Please visit www.nonviolentcommunication.com to learn more about Nonviolent Communication.
A Piece of Cake by Cupcake Brown
Orphaned by the death of her mother and left in the hands of a sadistic foster parent, young Cupcake Brown learned to survive by turning tricks, downing hard liquor, and ingesting every drug she could find while hitchhiking up and down the California coast. She stumbled into gangbanging, drug dealing, hustling, prostitution, theft, and, eventually, the best scam of all: a series of 9-to-5 jobs. 
A Piece of Cake is unlike any memoir you'll ever read. Moving in its frankness, this is the most satisfying, startlingly funny, and genuinely affecting tour through hell you'll ever take.
Let Love Have the Last Word
Common—the Grammy Award, Academy Award, and Golden Globe–winning musician, actor, and activist—follows up his New York Times bestselling memoir One Day It'll All Make Sense with this inspiring exploration of how love and mindfulness can build communities and allow you to take better control of your life through actions and words.
Common believes that the phrase "let love have the last word" is not just a declaration; it is a statement of purpose, a daily promise. Love is the most powerful force on the planet and ultimately, the way you love determines who you are and how you experience life.
In his first public reveal, Common also shares a deeply personal experience of childhood molestation that he is now confronting…and forgiving.
Courageous, insightful, brave, and characteristically authentic, Let Love Have the Last Word shares Common's own unique and personal stories of the people and experiences that have led to a greater understanding of love and all it has to offer. It is a powerful call to action for a new generation of open hearts and minds, one that is sure to resonate for years to come.
Organizations Dedicated to the Prevention of CSA
Organizations Committed to Help and Healing after CSA Trauma